Word is that LJ might be on its way out soon, so why not do a little update of sorts.
Went to LA and had two very promising meetings with Warner Bros. Home Video. We'll see what happens on that end.
Grant Morrison's Japanese teen hero Most Excellent Super-Bat is officially my favorite new comic character of 2008.
I am now a Star Trek character, since my boy David Mack inserted me into two of the book that make up his recent DESTINY trilogy. If you want to see bad-ass action, insane stakes, deep characterization, and the coolest sniper rifle in the world, read this trilogy already! Also, I have been informed that I will be appearing again in SINGULAR DESTINY, the follow-up story written by Keith R. A. DeCandido. This means, of course, that I am now a trans-dimensional being as I exist both in our three-dimensional universe and the two-dimensional universe of novel text. BEWARE MY POWER!
During a drunken conversation on New Year's Eve, thought of a new book. Have spoken to a friend in publishing and she thinks it's brilliant. Will begin work and research later this week.
Saw "Bender's Game." Decided I like it better than "Beast with a Billion Backs" but not as much as "Bender's Big Score."
My "platonic wife" and partner in cinema crime Cynthia celebrated her birthday and looked absolutely dynamite. Take a look at her in her bad-ass outfit. Ain't that rose in her hair cute?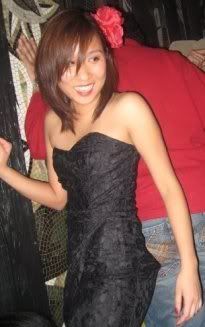 I have recently reunited with two old friends, Megan McGill and Gen Toole. Since I enjoy photos, here are their photos. Megan is on the left, Gen is on the right. I missed talking to them both very much, so it's been great to get in contact with them again. I also got in touch with my old buddies Eymard and James again, but alas have no decent photos of them.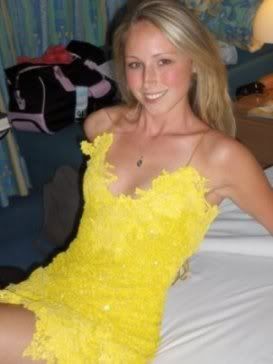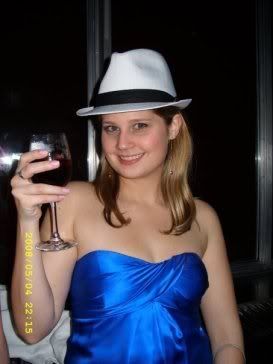 And while Christmas was very aggravating and stressful (as always), I was able to escape for a few hours and have fun with Kat, who thankfully was in town. We were hoping to spend New Year's together as well, but alas, it was not meant to be.
And speaking of New Year's I had a great flipping time as always. Went to Lincoln Park where the staff and I hung out for a bit before the general public began arriving. A few friends showed up, a few folks I haven't seen in a couple of years showed up, and new friendships were made. I also got to enjoy giving Helen and Karen their first New Year's Eve party AND their first sleepover party in the same night.
Photos of that New Year's evening follow behind the cut. Enjoy.
(
Read more...
Collapse
)
In closing, I think Bendis is a good writer but "Secret Invasion" filled me with a sense of "So what?" Meanwhile, I deeply enjoyed "Batman R.I.P." and am LOVING "Final Crisis." Grant Morrison, you loveable madman, when are you gonna write us a Doctor Who feature film already?!
Speaking of which, SUSAN FOREMAN IS RETURNING IN AN EIGHTH DOCTOR AUDIO PLAY! WHOOO-HOO! OLD SCHOOL DOCTOR WHO FANS UNITE!
That is all. Enjoy yourselves.